Most respected fraternity
So, you're wondering why no one has invited you to join the greatest most influentially respected fraternity in the World?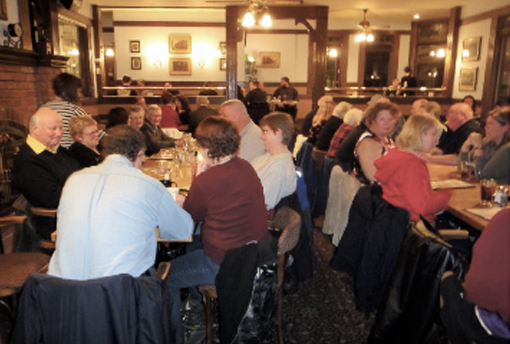 Camosun fellowship often involves food.
Fellowship is a significant component of freemasonry and to Camosun lodge in particular.
Fellowship occurs outside of lodge activities includes family and friends. It occurs before, during and after a communication as brothers.
My 33 year old son recently asked, "When are you going to ask me to be a Mason, Dad?" The fact is no one will ever ask or invite you to be a Mason! Traditionally, since the early seventeen hundreds, a person seeking to be a Mason must ask.
This is based on the the truism: "Seek and Ye Shall Find, Knock and the Door Shall Open."
I am very pleased to say, my son did ask and his petition to become a Mason, was presented earlier this year!
Bro. Campbell, 2016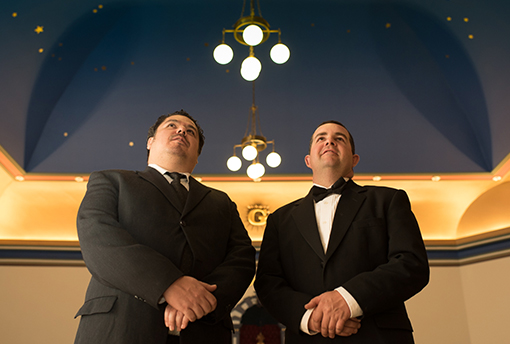 Where were you first prepared?
In the heart truly; but he who is not made also therein will never be made in the lodge, though he may go through all the forms. So unless you are prepared in the heart there is no room adjoining the lodge, however convenient, in which you will be prepared properly.
The Freemasons fraternity is not a club where one writes a cheque and it is a done deal.
Opportunities
The Freemasons fraternity offers opportunities for everyone. Whatever your desire, the catch is you must first achieve the ultimate degree of a "Master Mason".
There are many aspects to the Freemasons fraternity:
The Shriners
The Eastern Star
The Scottish Rite
The Royal Arch Masons
The Knights Templar
The Order of DeMolay
Jobs Daughters
What peeks your interest?
To be in a marching band
Work with youth
Become part of the great partners teams
Enjoy acting and portraying different characters of historic legend
Enjoy meeting people?
How about meeting folks you might not meet otherwise:
Business tycoons
Political leaders
Educators
Your next door neighbours
The farmer down the lane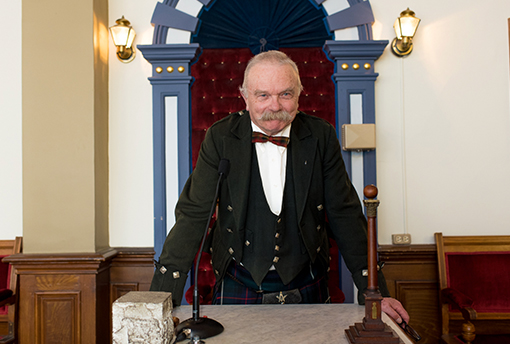 Ok, so now what?
We all enter the fraternity in the same manner whether we be King Prince or Potentate. Commitment is essential in order to enjoy a successful Masonic career, which ultimately leads to greater success in all aspects of life.
Some men have joined the Masonic order, so as to be able to display the universal emblem of a Mason on their lapel or a ring. These folks have been sadly disappointed. Don't be one of these men, you are only robbing yourself of being a part of the greatest fraternity in the world.
Look within yourself and appreciate what is being presented before you. This is an uncanny opportunity to be an honoured member
What Freemasonry does, is make good men better!