Freemasons Camosun Lodge No. 60
Frequently Asked Questions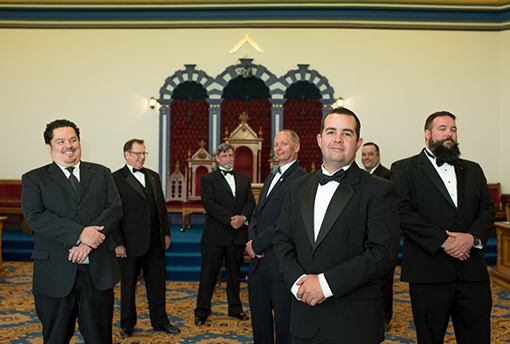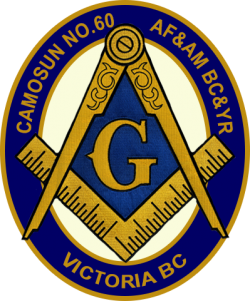 When does Camosun Lodge meet?
We meet on the second Monday of each month (except in July and August) at 7:00pm until 9:00pm for our GP meetings. The monthly Lodge meetings are on the fourth Thursday of every month. Fellowship starts at 5:30pm, Repast 6:00pm and Lodge tyles are at 7:00 PM.
Sometimes there are changes. See Upcoming Events for more details.
Where does Camosun Lodge No. 60 meet?
650 Fisgard St. Victoria
Where are the Lodge buildings located in the Greater Victoria area?
There are four lodge buildings in the Greater Victoria area:
650 Fisgard Street, Victoria
679 Goldstream Ave, Langford
8105 Deninberg St. Saanichton
6544 Throup Rd. Sooke
How do I become a Freemason or Mason?
First step is to Email the Secretary of Camosun lodge at
camosun60secretrary@gmail.com
requesting more information. A response will be provided within 72 hours.
What are the qualifications to be a Freemason or Mason?
A man, 21 years or older, of sound mind who profess a belief in a Supreme Being (non denominational).
We are always happy to welcome men of all ages and from all walks of life who wish to seek out the Freemasons Camosun Lodge No. 60 and join. We Make Good Men Better! Come find out how!

Is Freemason a religious organization?
No. We welcome men from all religions.
What is Freemasonry?
A Fraternal organization where learning, moral integrity and camaraderie are promoted.
Why doesn't anyone ask me to join the Freemasons?
The fact is no one will ever ask or invite you to be a Freemason! Traditionally, since the early seventeen hundreds, a person seeking to be a Freemason must ask. Read over our website and if you feel this might be something for you and that you have something to give, all you need to do is knock on our door. This is based on the the truism: "Seek and Ye Shall Find, Knock and the Door Shall Open." There is no better feeling, than belonging to something bigger than yourself. We really do make men better.

I am a Freemason who is traveling and will visit Victoria. Are sojourning Masons welcome at Camosun Lodge?
Out of town visitors and sojourning Masons are always welcome at Camosun Lodge. If you need a ride, please Email the Secretary at
camosun60secretrary@gmail.com
. Dress code is usually a dark suit or blazer, slacks and tie. However, you are welcome no matter what you are wearing as long as you have your dues card. We can supply a Masonic apron.
Our address is 650 Fisgard Street Victoria, BC V8W 1R6. For more information about our next Freemasons meeting or event, please visit our "Upcoming Events" website page or feel free to drop us a line at camosun60secretrary@gmail.com
Can I pay for special events and annual dues on the website?
Yes. Go to our
"Up Coming Events"
page, click on the calendar event date or annual dues icon. A credit card can be used to pay for special events tickets and annual dues (Paypal account not necessary). If you have any questions, email the Treasurer at
Camosun60Treasurer@gmail.com